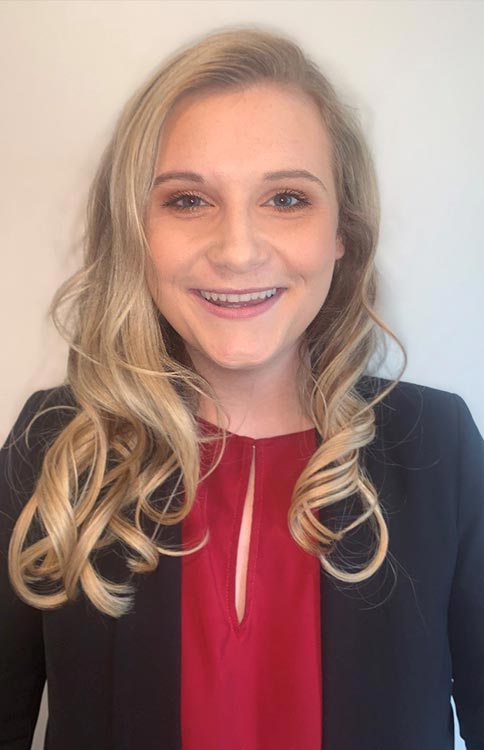 Congratulations to Grace Tolliver She is our Spotlight winner for April! Grace works in our Cedar Falls, IA area. She hasn't been with us very long but you would never know it! Grace hit the ground running and has been an amazing part of our Telehealth Team ever since. She has been so helpful and supportive to our facilities and providers. Erin Honke, PsyD shared, "She is very good with the residents and attends to their needs, seeing if they need water, making sure they have their call light. Even though she is new she is very friendly and always ready to work." Great job Grace! Thank you for everything you do!
TL Highlights - April 2022
Special appreciation to Tracie Shriner! Tracie works in our Shelby, NC area. Not only has she continued to navigate her new facilities and providers with ease, but she also helped with a last minute Primary Care Telehealth Session last month! Michael Jones and the ED of the facility were very pleased and appreciative of her help. They shared, "She was the bomb!" Thank you Tracie!
Kudos to Tamika Simmons in our Savannah, GA area! Dr. Polite shared, "I've worked with Tamika in Savannah for a while. She has been awesome. She has been one of the best and most professional people to work with." Outstanding job Tamika!
Shout out to Scott Fisher in our Pensacola, FL area! Dr. Rubin shared, "Scott did an excellent job... Well prepared, good trouble shooter when we had a minor speaker glitch, and proactive in helping make sure I reached the facility social worker to pass along important patient info before she left for the day." Great job Scott!
Special acknowledgment for Ajarah Mitchell! Ajarah is one of our newer GA TLs but has already made quit an impression on our GA providers! Your professional and friendly demeanor with your hard work and can-do attitude, have stood out! They have shared, she is "amazing, and is doing an outstanding job!"
Applause to Cheri Peterson in our Augusta, GA area! Jennifer Eklund, LISW shared, "Shout out to Cheri. She really stepped in to help me today. I was trying to help a patient with a task and Cheri stepped in to be our hands... I just love her so much and appreciate her so much!" Amazing job Cheri!
Kudos to Leah Robilotto in our Newnan, GA area! Thank you Leah for being so flexible and helpful to our providers and communities! There have been some unexpected changes in her area and she always goes with the flow and helps make sure all of our patients are seen!
I also want to thank the TLs that helped cover sessions out of their area in the last month: Tamika Simmons, Cyndee Cave, Tanita Scott and Cadasha Pearson. BIG thank you to you all!
New TLs - April 2022
I also want to extend a warm LifeSource WELCOME to our new TLs that have started with us since our last Spotlight email! Welcome all! We are excited for you to be a part of our amazing Telehealth Team!
Trinity Clancy - AL
Christian Capers - SC
Trina Baynes - GA
NaKeish Pratt - GA
We appreciate everything you do each day!