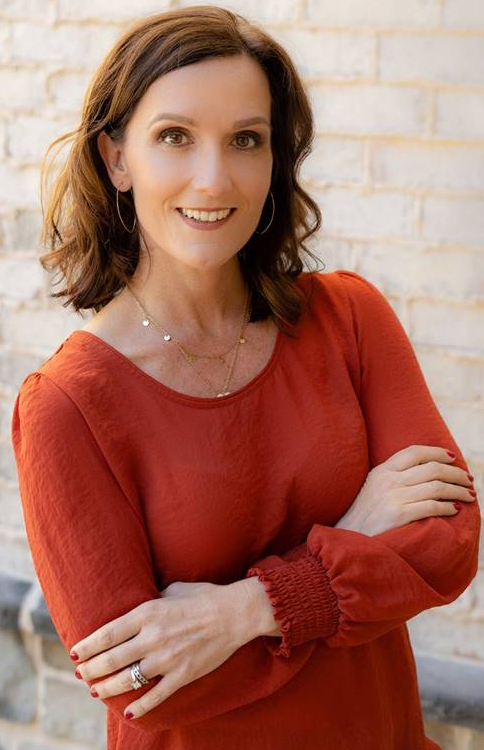 Congratulations to Leah Robilotto! She is our August Spotlight winner! What good timing because this month is also Leah's 1 year anniversary with LifeSource! Leah has been working in our Franklin/Carrolton area of Georgia and has been an asset in her region! Her patients and clinicians absolutely love her and look forward to seeing her each visit! She always goes above and beyond and offers unbeatable support for our clinicians. Her efficiency, organization, and attention to detail are unmatched! Leah has been able to build great rapport with staff and patients in our communities, which in turn help our clinicians do what they do best! Leah has also helped numerous times with extra coverage when we have had callouts or schedule changes. Her flexibility and can-do attitude stands out and has been key to our success with telehealth in her area!
Houa Lawson, LCSW shared, "Leah is very knowledgeable and incredible. She always seems to know just what she needs to do. She's always on it and I really appreciate her!"
Shanae Mapp, LCSW shared "She is reliable, organized, and efficient. She interacts well with the patients and has built a great rapport with the staff. She is a pleasure to work with."
Dr. Esther Jean-Gratia shared "Leah is very flexible. She has covered for me when a TL had called out sick. She gets all pertinent information needed from staff before sessions so that we can start immediately when I log on and have a smooth session. Leah is very friendly and personable."
Thank you, Leah for everything you do every day! Congratulations!!
TL Highlights - August 2022
Kudos to Cyndee Cave! Cyndee works in our Charleston, SC area. April Bennett, PsyD said "Cyndee predictably goes above and beyond in all she does. She has a professionalism that supports our residents and also assertively and respectfully advocates for their needs. She is mindful, not only of balancing relationships with our residents and the facility, but also LifeSource itself. She is a joy to work with." Great job Cyndee!!
Shout out to Shereese Oyetunji! Shereese typically works in our Norcross, GA area. In August she helped cover some sessions in the Macon, GA area so that we could still see our patients. Christina Haire, LCSW shared "She was wonderful to work with. I look forward to working with her again!" Thank you Shereese!!
Special Appreciation to Cheri Peterson, Alexandria Lankford, and Brandy Moore that have been so amazing and helped cover several extra sessions this month!
New TLs - August 2022
I also want to extend a warm LifeSource WELCOME to our new TLs that have started with us since our last Spotlight email! Welcome all! We are excited for you to be a part of our amazing Telehealth Team!
Ennetta Edwards - VA
Lisa Jackson Brown - GA
Carolyn Peay - SC
Dorothy Henderson - GA
TL Anniversaries - August 2022
We have some exciting anniversaries to share and celebrate! Congratulations!
Alexandria Lankford - NC: 2 years!
Leah Robilotto - GA: 1 year!
Shannon Schoper-Satterfield - GA: 1 year!
Fatima Hoxha - SC: 1 year!
We appreciate everything you do each day!