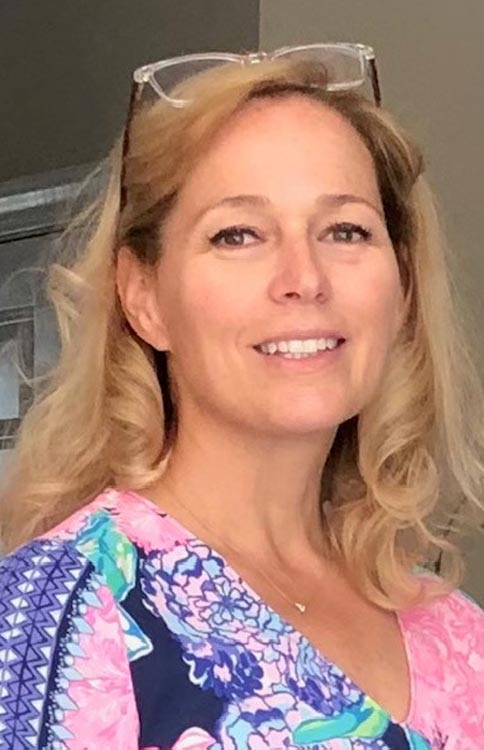 Congratulations to Cyndee CaveShe is our Spotlight Winner for March! Cyndee works in our Georgetown and Moncks Corner region in South Carolina. She has been an amazing part of our telehealth team in that area. Cyndee's hard work, positive attitude and attention to detail have really stood out and proven to make such a difference in our provider's success in seeing their patients! Jennifer Eklund, LCSW shared, "Cyndee has been a great addition to our team. Cyndee is very professional and a great communicator. Cyndee is very efficient and shows up early with a plan to attack the day. Cyndee cares about the patients and is willing to help the patients and goes above and beyond to ensure their privacy and comfort. Cyndee always has a great smile on her face regardless of the situation. Cyndee is patient and kind and is able get along with everyone. Cyndee helps me accomplish my job on a day to day basis with ease!" Thank you so much Cyndee for everything you do! Congratulations!
TL Highlights - March 2022
Shout out to Lisa Brownlee! Lisa works in our Valdosta, GA area. Maureen Ogbu shared, "Lisa is awesome! She is very friendly, quick, accommodating, good rapport with the staff and is very observative and reports to her little things that she is not able to pick up going on with the residents by not going onsite." Awesome job, Lisa!
A big THANK YOU to Ann Miller that works in our Macon, GA area! Ann's flexibility in scheduling and willingness to help cover sessions has really been a tremendous help! Thank you Ann for all of the extra sessions you have picked up over the last month. Your extra help has allowed us to cover sessions and see patients that otherwise wouldn't have been seen! Thank you, Ann!
Kudos to Tracie Shriner that works in our Shelby, NC area! Tracie has been able to navigate all of her new facilities with ease. Some of the facilities, I know have been trickier than others and have not made it easy. Thank you Tracie for jumping in and tackling all obstacles to ensure our providers always have a smooth day!
Shout out to Torina Collins! Torina works in our Macon, GA area. Dr. Rasheed shared, "In addition to being readily available with last minute scheduling, she started the session promptly, worked to overcome technical challenges due to inclement weather, and facilitated pre and post encounter discussions with facility personnel... her professionalism and timely support of efforts promote patient-centered and facility friendly care." Great job, Torina!
Special appreciation for Teri Stork in our Lake City, IA area! Her perseverance is like no other to make sure the provider is able to see as many as they want to see when they are working with her! She has also been doing an amazing job of making sure new referrals are sent to our intake department as needed! Thank you, Teri!
New TLs - March 2022
I also want to extend a warm LifeSource WELCOME to our new TLs that have started with us since our last Spotlight email! Welcome all! We are excited for you to be a part of our amazing Telehealth Team!
Ajarah Mitchell - GA
Jessica Shumate - NC
Jessica Jager - NC
Laura Rogers - OH
Alison Reents - NE
Joan Donahue - IA
Christy Moore - NC
Scott fisher - FL
We appreciate everything you do each day!