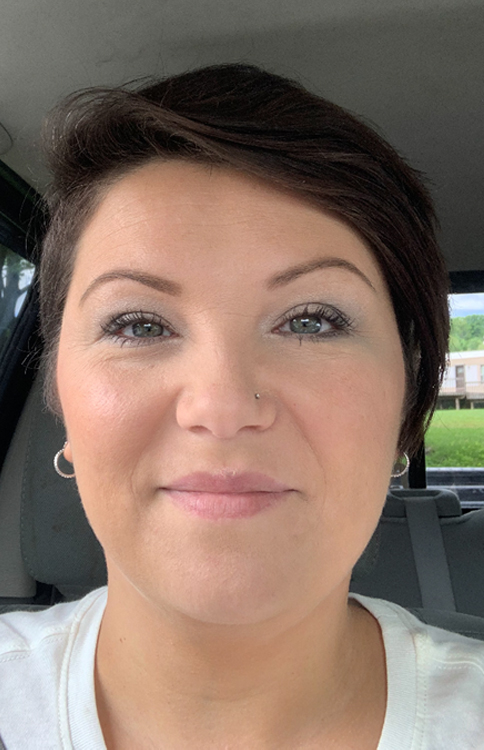 Congratulations to Amy O'Brian! Amy is our Spotlight winner for May! Amy works in our Louisa, KY area and has been such an amazing asset to our Telehealth Team! Amy has shown what a true team player can accomplish. She has been doing an outstanding job working with the patients and providing support for our clinicians. Her hard work, reliability, organization and efficiency has allowed our clinicians to do what they do best - help our patients! Angie Ellison, LCSW shared, "Amy has a wonderful demeanor and interacts well with our patients. She is friendly, helpful and keeps me on track. My BCH has increased, since working with Amy. She has helped me grow our caseload at the Jordan Center and continues to work on increasing our numbers at Kingsbrook. She is always willing to cover and did a fabulous job at Randall, a few weeks ago. Her professionalism and efficiency has made my workflow better and my days easier." Congrats Amy and thank you for everything you do!!
TL Highlights - April 2022
Special appreciation to Tracie Shriner! Tracie works in our Shelby, NC area. She has been helping to deal with some of our more tricky facilities with new and sometimes difficult facility staff members. She is always willing to help pick up extra sessions when needed. Thank you Tracie for being such a big help and amazing team player!
Shout out to Maia Murdock! Maia works in our Greensboro, NC area. Karla Cloyd, SW at Pelican Thomasville shared, "Maia is extremely professional and personable. All the residents say she's sweet. Even the ones not on LifeSource caseload... it's the attention to detail and kindness that make them treasures to their field!" Amazing job Maia!
Kudos to Vanessa Kent! Vanessa works in our Pensacola, FL area. Dr. Rubin shared, "Vanessa was amazing with her tech expertise to keep us on track today when the facility wifi was out for almost our entire 3 hours there. She turned what felt initially like a total washout into a very productive day BCH-wise. The only patients I wasn't able to see were those who were sick, thanks to her not giving up during all of the stress." Great job Vanessa!!
BIG shout out to Linda Simons! Linda works in our Fayetteville, NC area. She collected 20 new referrals at Autumn Care Fayetteville! This was a HUGE help to both our therapy and psychiatry providers at this building. They are able to better serve the needs of the community and help our clinicians reach more residents that would benefit from our services! AND we were able to add extra visits with our psychiatry provider this month. Fantastic job Linda! Linda was also our Grand Prize Winner in our most recent Quarterly Town Hall Meeting sharing her "snotty" and hilarious patient story.
Are you intrigued? Take a listen:
New TLs - MAY 2022
I also want to extend a warm LifeSource WELCOME to our new TLs that have started with us since our last Spotlight email! Welcome all! We are excited for you to be a part of our amazing Telehealth Team!
Cassondra Smith - GA
Robin Washington - GA
Latoya Dunn - GA
April Byrd - GA
Caroline Kimethe - GA
We appreciate everything you do each day!