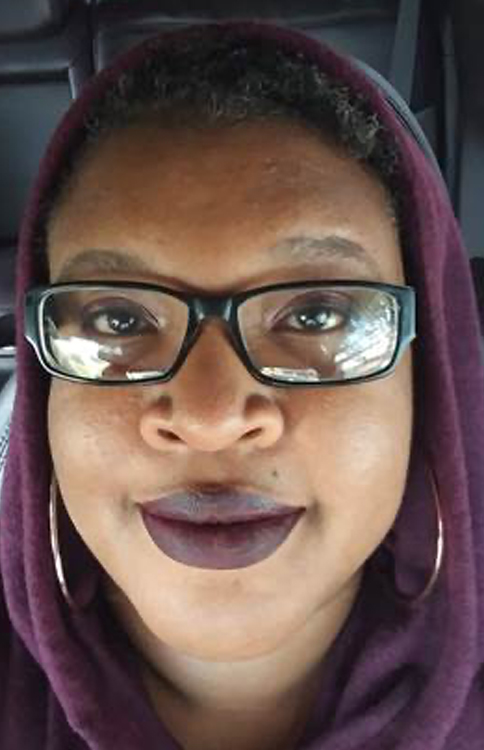 We would like to congratulate Alexandria Lankford! She is our June TL Spotlight winner!
Alexandria Lankford has been with LifeSource since September of 2020, and she has been coming to the rescue ever since. Alex assists providers in her local Jacksonville, NC area as well as out toward Fayetteville and some rural areas north of Greenville, NC. No distance is too far for Alex! If you have ever met Alex, you know she is always smiling and always calm! Not a lot ruffles this lady's feathers! From a TL scheduling standpoint Alex has been a lifesaver. Most recently she has been helping us in the Florence area!! Not a short trip and she is doing it several days a week until I can get new hires onboarded! So, I want to personally thank Alex for going above and beyond to help out with extended travel. I know the Florence providers wish they could keep you forever!
Dr. April Bennett, PsyD had the following to say about Alexandria, "Alexandria is always punctual, professional, patient and reliable. She communicates well with patients, and colleagues alike. She makes patient care easier and my days, all around, more efficient. I am always grateful to have her help."
Megan Giere, PA-C "Alexandria is extremely reliable. I never have to worry about her calling off or not showing up for sessions. She is attentive and listens to what patients are saying, so if I don't hear something, she can always relay information appropriately. Patients still remember her even if she hasn't been in buildings for a while and that speaks volumes about the relationships she develops with the patients, too. She is genuinely a good person and deserves the honor of TL of the month for June."
Jennifer Eklund, LISW recently got to work with Alexandria while she has been assisting in Florence, SC- Jenn asked us to "please clone her!" We could not agree more Jenn! Jenn shared with us that Alex patiently waited around for her between sessions with a smile on her face. "She was so upbeat and positive. Kind and helpful. I can't say enough good things about her positive energy."
Thank you, for everything you do every day! Congratulations!!
TL Highlights - June 2023
Shout out to Amy O'Brian for having perfect attendance for 1 year+! This is honestly almost unheard of! You should be proud Amy! Amy works almost exclusively with provider Angie Ellison, LCSW in KY. These two are a well-oiled machine and get the job done! Amy has great rapport with the facility staff and patients.
Kudos to Dominiquica Reynolds for being such a great help with training new TLs in her area! I always get rave reviews from the new TL's saying that they appreciate that Dominiquica is thorough, patient and has such a calm demeanor. Thank you for always being up to the challenge and being so flexible with your time and travel!
Special thanks to Debbie Hill for coming to the rescue in the Nebo, NC area!! Debbie has been focusing on being a grandma most recently and didn't hesitate to hop back into action when we needed her! Thank you for always being so flexible and helpful when we need you most!
New TLs - May/ June 2023
I also want to extend a warm LifeSource WELCOME to our new TLs that have started with us since our last Spotlight email! Welcome all! We are excited for you to be a part of our amazing Telehealth Team!
Amani Ford-Brintley- Columbia, SC
Autumn Hendry- Milton, FL
Kayla Buhler- Tifton, GA
Chauncee Thomas- Griffin, GA
Clevetta White- Florence, SC
Keely Rush- Florence, SC
TL Anniversaries - June 2023
We have some exciting anniversaries to share and celebrate! Congratulations!
Denisee Hairston: 4 years!
Krystal Sanders: 2 years!
Robin Washington: 1 year!
We appreciate you all for everything you do each day! Thank you all for helping make what we do in the telehealth space possible!