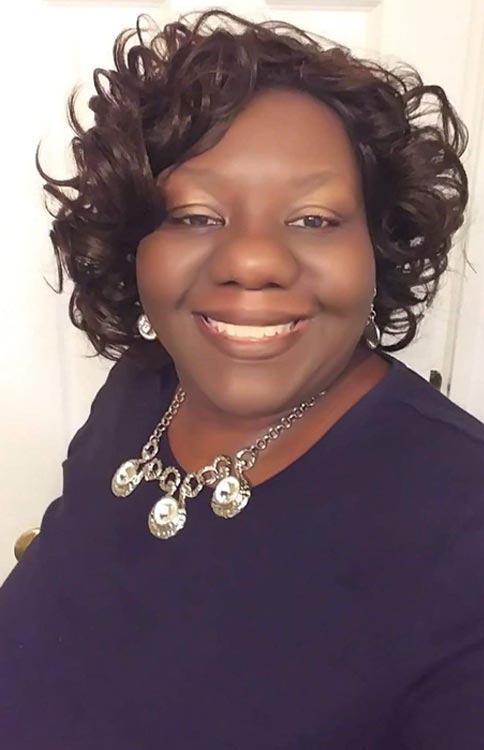 Congratulations to Renne Brown! She is our July Spotlight winner! Renne has been working in our Orangeburg/Walterboro area of SC for almost 3 years. Renne has been an integral part of our South Carolina Telehealth Team! Her attention to detail and the rapport that she has built with our patients is unmatched! Renne's dedication, reliability, and dependability have allowed us to be successful with our telehealth program in that area! Her clinicians have been raving about her too:
Vivian Breslin, PMHNP shared, "Renne is truly a lovely person and a pleasure to work with. She is so very kind and helpful with our residents. She is flexible and always able to hit the ground running regardless of surprises that may arise. She is intuitive and very effective in maximizing communication between the client and provider. Our clients light up when the see her (and so do I)... She is awesome."
Dr. Bennett shared, "She is always punctual, prepared and professional. She anticipates clinician and patient needs, is responsive, patient and respectful. She is reliable, flexible and dependable, ensuring both patient and clinician are supported. She is great at communicating with staff and relating to the patients as well. She creates a warm environment for the patient and an organized environment for the clinician. She is a pleasure to work with."
Dana Despradel, LISW-CP shared, "I've been fortunate enough to work with Renne now for about a year and a half. Renne is dependable, professional and consistent. She maintains a great rapport with the patients and staff. We make a great team and I always look forward to Wednesdays with her!"
Thank you Renne for everything you do every day! Congratulations!!
TL Highlights - June 2022
Kudos to Linda Simons! Linda works in our Eastern NC area. Dr. DeLeon shared that she absolutely loves working with Linda. She appreciates how well she does with the patients and how smooth Linda makes her day. Her organization and efficiency make a huge difference! Great job Linda!
BIG thank you to Chloe Coseo! Chloe works in our Greenville, SC area. Chloe helped cover our Wellmore Lexington facility that is outside of her normal area while we waited for the new TL for that building to start. Thank you Chloe!
Shout out to Robin Washington! Robin works in our Northwest region in Georgia. She was able to help pick up extra sessions this month to help our clinicians see their patients. Thank you Robin!
Special appreciation to Scott Fisher! Scott works in our Pensacola, FL area. He helped cover extra sessions this month with Dr. Rubin. Thank you again Scott for your help!
New TLs - July 2022
I also want to extend a warm LifeSource WELCOME to our new TLs that have started with us since our last Spotlight email! Welcome all! We are excited for you to be a part of our amazing Telehealth Team!
Lanette Townsend - SC
Samantha Parks - KY
Paulette Mason - OH
Minnie Benton - GA
We appreciate everything you do each day!