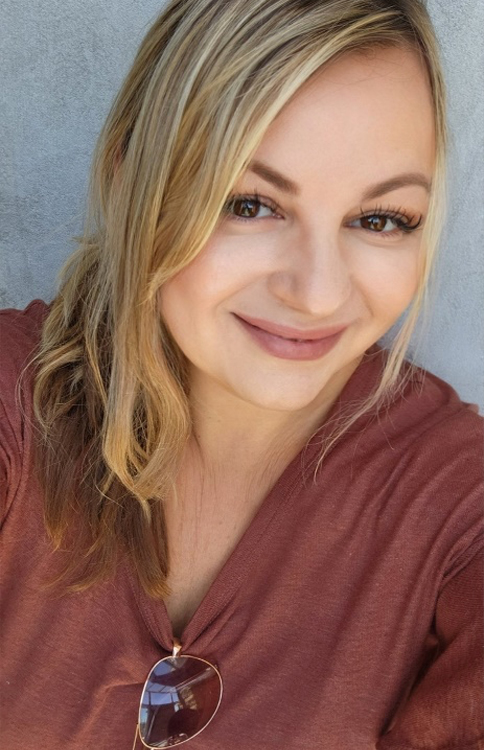 We are off to a wonderful start in October! We hope everyone is doing well and staying safe!
We would like to congratulate Fatima Hoxha! She is our September TL Spotlight winner!
Fatima just celebrated her 1 year anniversary with LifeSource 9/27! She is extremely grateful for being chosen as our spotlight winner and finds joy and purpose in her work. Fatima said "Mental health is very important to me and is very limited here in South Carolina. Overall, it has helped me with my own feelings of finding fulfillment and my purpose in life." Fatima, we appreciate your diligence, attention to detail and your reliability! Ever since you started with us your hard work, commitment and care for the work we do has shined bright. The clinicians and patients you work with feel this and it makes such a difference in our ability to reach and help patients! We look forward to working with you for years to come.
Melissa Gambrell said "I love working with her. She's so good with the residents and is very intuitive with how to communicate with each resident because the tablet, hearing loss, and dementia can make it challenging for some to engage in the interaction. She's always on time and she's always thinking one step ahead of what I may need during our rounds."
Thank you, for everything you do every day! Congratulations!!
TL Highlights - September 2022
Shout out to Krystal Sanders! Krystal works in our Decatur, GA area. Barbara Rubin, PsyD said "I also wanted to say that Krystal did a terrific job jumping in at Glenwood today. I know it's a pretty challenging building, and she handled everything there so well, including making sure I met with the social workers before we started and helping me connect with nursing staff when needed to coordinate care. I think she might have been a little overwhelmed by it all, but she made it work so well."
Kudos out to Tamika Simmons! Tamika works in our Savannah, GA area and helps out occasionally towards Statesboro, GA. Dr. Jean-Gratia said "want to give kudos to TL Tamika. Tamika is really good, I really appreciate her and love working with her. She really knows what she is doing and makes my day easier. "She is very organized and gets everything together so when we start, we are off and running."
Paige Marenah said She loves how prepared Renne Brown is. Whenever she work with her, she hits the ground running.
Paige Marenah also said she loves Christian Capers personality and how well she interacts with the patients. The patients really respond well to her.
Special Appreciation to Halie Parker, Sayyid Grant, Tania Kane that helped cover several shifts out of their normal "pod". We appreciate you being flexible and always being willing to go the extra mile to help out providers and patients!
New TLs - September 2022
I also want to extend a warm LifeSource WELCOME to our new TLs that have started with us since our last Spotlight email! Welcome all! We are excited for you to be a part of our amazing Telehealth Team!
Mary Archie - Valdosta, GA
TL Anniversaries - September 2022
We have some exciting anniversaries to share and celebrate! Congratulations!
Linda Simons - NC: 3 years!
Kay Yanez - NC: 1 year!
Amber-lin Bentley - WI: 1 year!
We appreciate everything you do each day!