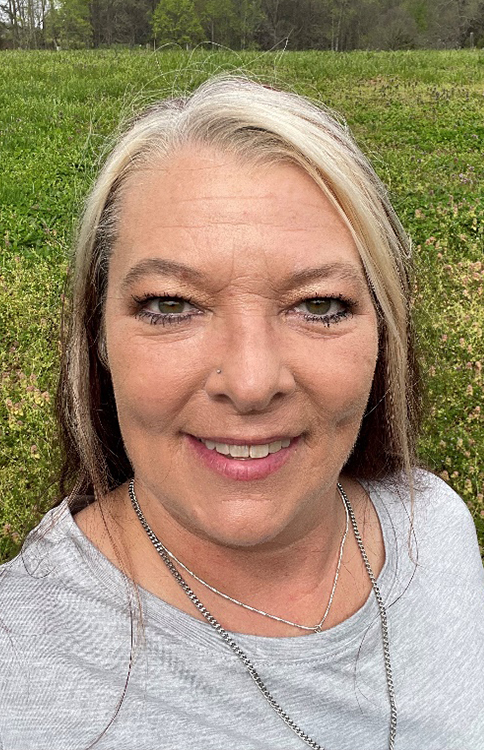 We would like to congratulate Christy Moore! She is our March TL Spotlight winner!
Christy is a TL in our Conover, NC area. Christy has been with LifeSource since March of 2022. She has been an amazing asset to the team! Christy has gone above and beyond when it comes to helping LifeSource with extended travel assignments, to ensure our patients and providers can have their sessions. Christy has done an amazing job of utilizing her training and puts her APL in room number and visit due date order to help make her providers day as smooth as possible! Her providers love that she takes direction well and patients absolutely love having Christy visit! She is a natural at connecting with them!
Dr. Dara had the following to say about Christy; "Christy goes above and beyond to prioritize the needs of the patients. She is caring and her kindness comes through to help me, as the provider, to feel as connected as possible to each patient over Telehealth."
Thank you, for everything you do every day! Congratulations!!
TL Highlights - March 2023
Shout out to Barbara Franklin TL in our Augusta/Washington, GA area. Dr. Barbara Rubin said "Barbara Franklin did a terrific job filling in today at Augusta Hills. She was very well prepared, got me checked in with the social worker before the social worker had to leave for the day, and appeared to have excellent rapport with the pts-even with a typically difficult patient there."
Kudos to Adrianne Jackson, TL in our Franklin, GA area. Dr. Barbara Rubin started a facility with her recently and said Adrianne is "already having good rapport with the patients there and served to help create a smooth transition for them with me as the new provider."
New TLs - March 2023
I also want to extend a warm LifeSource WELCOME to our new TLs that have started with us since our last Spotlight email! Welcome all! We are excited for you to be a part of our amazing Telehealth Team!
Teneka Newsome, NC
Kendra Rickert, SC
Yolanda Williams
Amanda Johnson, SC
Mary Lee Kelly, KY
April Ritter, OH
TL Anniversaries - March 2023
We have some exciting anniversaries to share and celebrate! Congratulations!
Regina Harrison: 2 years!
We appreciate everything you do each day!